TOPICS COVERED:
New to the Cogniom Investor email updates?  Click here to get caught up!
Sydney and Melbourne Visits Outcomes
New Cogniom Investor Announcement!
a Victorian Hospital Project Underway
ROAD TRIP PART 1: SYDNEY                 
It's always a calculated risk for a start up to invest the money to hit the road and set up in person meetings with potential clients. Can we afford to do it? Can we afford to NOT do it?
This trip has proved to be the most successful we've had. We met with potential clients, other start ups and investors, met up with our mentor Warwick Shaw and enjoyed a tour of the J&J offices and also took a cruise on Sydney Harbour.
Here is the quick recap:
PWC Appreciation Breakfast:
We wanted to thank everyone at PWC that helped get us past our security assessments and approved as a 3rd party vendor!  So we invited them to breakfast!  While schedules were problematic, Dr. Ben Hamer came out to catch up and even introduced us to additional partners at PWC.  We were also introduced to the KPMG Ventures Braedon Reilly and heard about some amazing opportunities KPMG has developed exclusively for startups.
Johnson&Johnson Tour:
Next Up, Bryce and I drove out to the Johnson&Johnson headquarters to visit with one of our favourite MedTech mentors – Warwick Shaw.  Warwick was kind enough to show us around the facilities including the training rooms they use to introduce surgeons to new technologies and prosthetics.  Seeing the space up close and the work they are doing to improve ophthalmology surgeries was simply mind boggling.  His guidance and encouragement have been absolutely instrumental in our vision of what the TANDM Suite can be for our hospital clients.  The entire Cogniom team holds him in extremely high regard. 
Harbour Cruise:
Alex Retzlaff works in the mining industry providing data analytics and efficiency statistics with his startup.  Wanting to help us meet more contacts in Sydney, he was kind enough to introduce us to the founder and CEO of Deckee and Flotespace.  When I saw the incredible businesses they were working on for boat enthusiasts, I had to introduce them to another startup from our accelerator past – Siren Cameras.  Just think how cool it would be if the data these two different systems could merge into a single dataset?  The introductions took off and we all "hit the decks" for an awesome networking event.  Seeing our introductions take off and "make waves" while on board a private yacht was a perfect end to the week.  Meeting so many investors and helpful startups all looking to help leverage each other's networks was simply "unreel".  We can't wait to see how these introductions grow in the future with these incredible companies.   (I can hear Zoe groaning from the puns already…mission accomplished).
ROAD TRIP PART 2: MELBOURNE
We talk often about work life balance, and that start up life is a marathon not a sprint. So when I landed in Melbourne I got the opportunity to check out, take a breather and spend some amazing quality time with my cousin Tina from Amazon AWS.  Over 38 tastings and 4 wineries later, and I can say that I am still a sucker for red wines, and Merlots in particular. 
Best Winery / Favourite wine:  Coldstream Hills / Yarra Valley Merlot 2016
The last time that Tina were in the same hemisphere was exactly four years ago when we road-tripped together through New Zealand.  It was amazing to spend the weekend with her and catch up on everything she's been up to since we last saw each other in 2016.  Luckily she attends conferences in the region and can spend the odd weekend with me.  Keep an eye out for her – what she is doing at Amazon is simply jaw dropping and I can foresee a bright future ahead of her. 
If you have been following our adventure to this point you probably remember we were at the MedTech Got Talent Finals Gala presenting with our J&J Mentor, Warwick Shaw.  After our presentation, Prof. Peter Hewett came up, introduced himself, and immediately asked for a demo of our software. 
With just a quick 5 minute demo, he could immediately see the benefit of the TANDM Suite in his own hospital experiences.
Peter is a surgeon who has been working in Adelaide since 1993. He specialises in the surgical treatment of bowel cancer with an emphasis on minimally invasive surgery and currently works at The Queen Elizabeth Hospital in Woodville South Australia. 
In 1994, Peter started a private colorectal practice that has grown to encompass nine working surgeons and employs both nursing and administration staff. Peter is also a clinical professor of surgery at the University of Adelaide and has created and run for the past 10 years, a Masters course in Minimally Invasive Surgery via the Adelaide University. He is actively involved in clinical research and loves to share his experiences in his field.
"One of the most novel areas of clinical research I am involved in currently is the treatment of cancer that has spread inside the abdomen with pressurised aerosolised chemotherapy."
Peter is on the boards of The Hospital Research Foundation, his own practice Colorectal Surgery, as well as being chair of healthcare additional start-up MedTech companies.
We are incredibly excited to have Prof. Peter Hewett join the Cogniom family and look forward to working with him well into the future!
This means we only have $200,000 left to raise
on our pre seed round!
If you would like to reserve your seat,
then reach out and let's have a chat!
(Hurry, while there is still time!)
EPWORTH HEALTHCARE PARTNERS WITH COGNIOM
Oh we do love it when a plan comes together. We have been talking with Stasie from Epworth, who is heading up the team to trial a product from another fellow MedTech start-up – Consentic – who are transforming cumbersome paper-based consent forms for patients facing surgery. By replacing paper
forms dripping with medical jargon to fun, animated videos of procedures, Concentic helps patients retain an understanding of the procedures being performed on them during surgery.  This allows patients to give a much more informed consent to go through the operation without misunderstandings or miscommunications.
We are incredibly excited to be working with Epworth, Stasie and Consentic on this project due to kick off in the next couple of months and we're already looking forward to the next line of projects coming our way!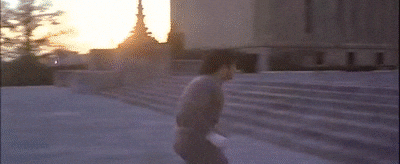 <<< THAT WINNING MOOD!
After an incredible week travelling, aside from utter exhaustion, I'm feeling pretty exhilarated from what has been achieved. Out of 17 meetings we only had 4 cancellations, which I definitely
call a win! While there is still a long way to go, plenty of work to be done, and goals yet to achieve, I simply couldn't be prouder of how far the team at Cogniom has come.
I owe a massive shout out to the Pitchblak team for the beers and words of wisdom, to my team for keeping the wheels rolling while I was away, and my COO Zoe who made sure my calendar was organised, I got on the right flights at the right time and I had a comfy pillow to rest my weary head at the end of each of those days! (If you don't have a 'Zoe', you can't have mine, but I highly recommend you get one!) 
They say it takes a village to raise a child, and the same can certainly be said for a start up! Thanks also to all of YOU for joining us on this journey!
Please send a heart-felt congratulations to Prof. Peter Hewett and welcome him to Cogniom. (I hope he likes bad puns!) 
If you are ready to chat about investment opportunities or have an introduction for someone that might fit with our team, please feel reach out to us and send them our way.